Spanish to English Translations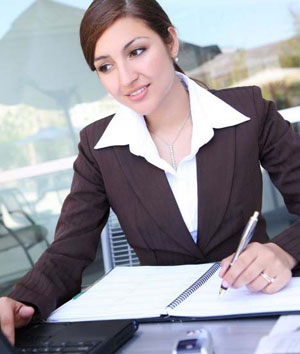 Mincor works effectively in many languages, but translating from English to Spanish is our number one strength. We feel that our experience in this language merits special mention because we really know how to communicate with Hispanic readers.
Mincor works with a score of dedicated, experienced and proven translators from different Spanish speaking countries. If you want to target a specific country such as Mexico, Colombia, Argentina, Venezuela, Peru, the Dominican Republic, Madrid, Spain, or Hispanics in the USA—Mincor is the specialist. We have the capacity to provide you, our customer, with up to 600,000 words of translated text per month. Translated text means translation, editing, and proofreading by translators & editors chosen according to the requirements of the job.
Let's face it. Your image and that of your products is based on the language you use to present them. What could be more important than language for your marketing success? How accurate do you want to be in your communications with Hispanic audiences?
We employ a consistent and quality-driven approach to meet your translation needs. All translations are performed by specialists with expertise in your field. We have appropriate translator and editor teams to perform your translation, and they follow our Work Plan to guarantee the prompt delivery of an accurate, print-quality document.
One of the most important requirements for a quality translation is that the translator be a native of the target language. This presents a slight problem when translating into English because very few native English speakers are multilingual. English speakers tend to be a little spoiled by the fact that so many people make a special effort to learn English. This means that native US English translators are rare. This is another good reason to pair with Mincor. We make a special effort to partner with English specialists, resulting in accurate text with a natural flow.
Visit our Spiritual Books Page for information on Mincor's extensive work on self-help and spiritual books in Spanish.
Contact us and let Mincor take care of your project in a personal yet professional way!
US (305) 809-0979 – Mexico 52-415-152-0806.